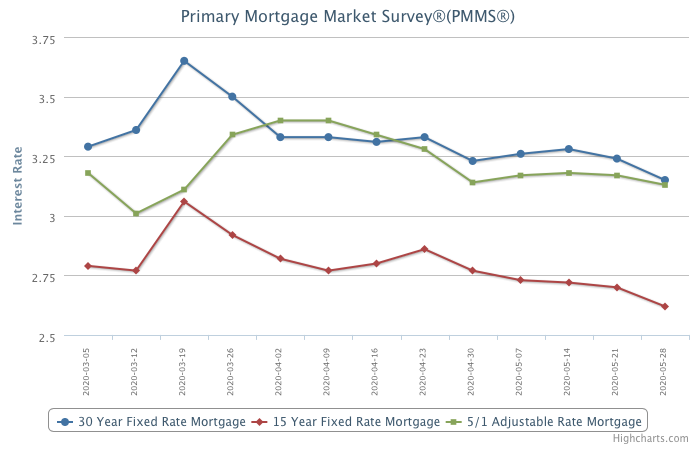 May 28, 2020
The 30-year fixed-rate mortgage has again hit the lowest level in our survey's nearly 50-year history, breaking the record for the third time in just the last few months. These unprecedented rates have certainly made an impact as purchase demand rebounded from a 35 percent year-over-year decline in mid-April to an 8 percent increase as of last week—a remarkable turnaround given the sharp contraction in economic activity. Additionally, refinance activity remains elevated and low mortgage rates have been accompanied by a $70,000 decline in the average loan size of refinance borrowers this year. This means a broader base of borrowers are taking advantage of the record low rate environment, which will benefit the economy.
Information provided by Freddie Mac.
Welcome to WordPress. This is your first post. Edit or delete it, then start writing!